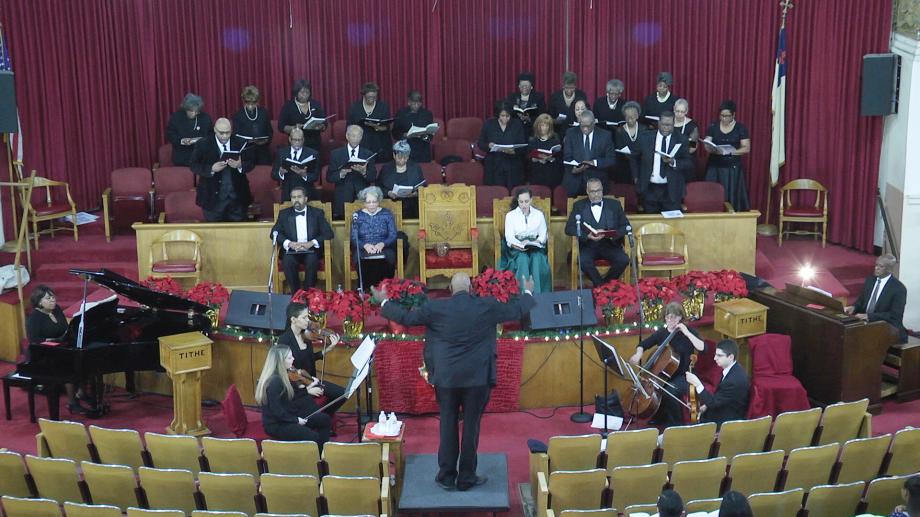 The historic Ebenezer Missionary Baptist Church, the Birthplace of Gospel Music, will host its latest rendition of Handel's
Messiah
on Sunday afternoon, Dec. 2. This year's presentation of George Handel's renowned oratorio features a choral ensemble accompanying four soloists: soprano Dorothy Canady; contralto Gloria Brown; tenor Adrian Dunn; and baritone Frank Cargle.
This is the fifth consecutive year Ebenezer has produced
Messiah
after a long hiatus. The musical composition, a staple of the Christmas season in many churches, is known as Handel's signature masterpiece. The program begins at 3 p.m. and is free to the public.
"As the birthplace of gospel music, we are pleased to present this holiday classic," said coordinator Patricia Butts. "We are honored to be among those who continue to celebrate this sacred composition. We are grateful to our guest choristers for their participation in this event."
**We welcome guests with or without an Eventbrite ticket!**
news
---