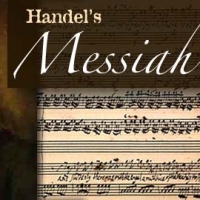 The Messiah
November 12, 2017
The historic Ebenezer Missionary Baptist Church, the Birthplace of Gospel Music, will host its latest rendition of Handel's Messiah on Sunday afternoon, Dec. 3. This year's presentation of George Handel's renowned oratorio features a choral ensemble accompanying four soloists: soprano Dana Campbell; contralto Gloria Brown; tenor Cornelius Johnson; and baritone Frank Cargle.
This is the fourth consecutive year Ebenezer has produced Messiah after a long hiatus. The musical composition, a staple of the Christmas season in many churches, is known as Handel's signature masterpiece. The program begins at 3 p.m. and is free to the public.
"Although we are the place where gospel music started, we embrace other expressions of music that celebrate the majesty of Jesus Christ," said Rev. Marcel Kerr, Ebenezer's pastor. "Handel is one of the elite composers in the history of music, and his Messiah is unparalelled on the landscape of worship music. We are delighted to offer this tremendous musical to those who love and appreciate his genius."
Back